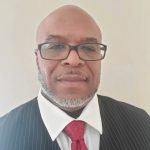 Valiant Carter
Realtor Associate
A little about me
Salute to service!! Val is a Retired Air Force Veteran. He served our country with pride for 20 years as a Logistics Planner where he led the build up, sustainment and draw down of various Air Bases during Operation Desert Storm, Southern Watch and Iraqi Freedom.
Born and raised in Rahway NJ, he is a graduate of Rutgers University Business School-Camden. He currently holds two Master Degrees from Central Michigan University (HR and Adult Education) and one from Wilmington University (Homeland Security). He began working as a part time Sales Agent while on active duty to assist his military family with buying/selling their homes or property management once they moved on.
Val retired from the military in 2006 but continues to support the military as a Civil Servant. His experiences both at home and abroad give him a unique perspective on the importance of being a trusted agent and taking excellent care of folks. His strict attention to detail along with his ability to think "win-win" have earned him the designation as the "go-to guy" for many of his clients. He is a devoted husband and loving father of two. In his spare time he enjoys outings with family/friends, network building and mentoring.