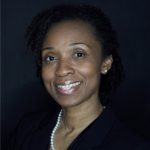 Renelde Adarkwah
Realtor Associate
A little about me
Renelde has a background in value add commercial properties and focuses on the sale of residential and commercial real estate in New Jersey and Pennsylvania. As a principal lender of commercial mortgages, She is able to service clients in a multitude of ways.
While licensed in NJ and PA, Renelde is based in Princeton Junction, NJ with her family and services the surrounding real estate markets.

She is certified in Yoga and Meditation with a trauma-informed focus and enjoys spending time facilitating movement and meditation workshops.
Her main goal is to build clients for life, and earning their trust is her top priority.