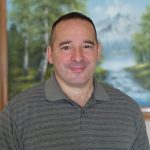 Donald (Don) Bush
Realtor Associate
A little bit about me...
As a lifelong Mercer County resident, Don has been a long time neighbor and friend to the residents of Hamilton, Lawrence, and Ewing. Don has been serving these communities as a mail carrier in the United States Postal Service for over 20 years. The work ethic and knowledge that he gained from being a postal mail carrier directly translates over to the way he runs his real estate business. His positive attitude, loyalty and dedication allows him to get superior results whether you are buying or selling your next home.
One of the most rewarding aspects of Don's real estate career is seeing the smiles and happiness on the faces of his clients after completing a successful real estate transaction. When working with Don, expect nothing short of expert knowledge and dedication that is required for any NJ Realtor to be successful.