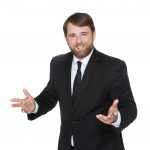 Alex Peredjogin
Realtor Associate
A little bit about me...
Alex Peredjogin was raised in Franklin Township (Somerset County) and currently resides in Hunterdon County with his wife, two kids and dog. He has been a licensed Realtor since 2017.
Alex has previously worked with Weichert Realtors Princeton, eXp Realty and Keller William Realty, Clinton.
Alex has gained a vast array of real estate experience including residential & commercial leasing, last time home buying & selling, relocation from out of state, affordable housing, new construction, and so much more.
He then learned how to help his clients find a home in a tough shifting market Including sellers markets which includes a competitive pool of buyers with low housing inventory.
Since then he has received four years worth of individualized and group coaching from recognized names in the Real Estate industry include Alabama's number one Ricky Carruth.
Alex serves Hunterdon County, Warren County and surrounding New Jersey areas.
Alex has spent a lot of time learning about effective communication and negotiation.
He utilizes his extensive background knowledge, including civil engineering and municipal Inspection skilIs, to assist his clients in getting their offers accepted in multple-offer situations. In addition, he helps his clients save thousands on the purchase or sale of their home.
In his spare time, Alex enjoys physical fitness, working around his property, spending time with friends & family, reading, listening to educational podcasts, reading books, cooking, grilling, and entertaining guests. His dreams are to help as many people as he can to achieve their real estate goals of homeownership through a "Relationships over Transactions" approach.
Alex Is grateful for all of his support and is a strong advocate for mental health awareness. Alex's dream is to provide his children with a better life founded on the principles of freedom and free thought.