Results With
Outstanding Service.
We help home buyers and sellers achieve their real estate goals.
Our years of experience makes the process as smooth as possible.
ABOUT
AVALLON REAL ESTATE GROUP
Avallon Real Estate Group is an elite residential real estate brokerage. All of our agents are highly trained home sales experts with proven records of selling success. We use cutting edge technology combined with in-depth knowledge of the residential real estate market to provide all buyers and sellers with expert advice and reliable service. Our expertise in sales/marketing, negotiating, and home valuation will help you get your best price whether you are buying a new home, or selling your current home.

WHETHER YOU'RE BUYING OR SELLING
I'VE GOT YOU COVERED
FULL BUYING SERVICES WITH THE EXPERT
Buying a home is more than just finding the right property. You need an expert who understands the market and the unique challenges it presents. We have the strategies, resources, and tools to guide you from start to finish, seamlessly.
SELL WITH THE BEST REAL ESTATE COMPANY
Selling a home is a lot more than just snapping some photos and putting up a sign. You need an expert who understands how to combine marketing, presentation, and local market specific sales strategies to get you top-dollar for your home.
AREAS
FEATURED AREAS
The real estate market is made up of diverse and interesting communities and neighborhoods. Take a look below and find a community that's a perfect fit for you and your family.
TESTIMONIALS
CLIENT SUCCESS STORIES
"When my property expired on the market after 1 year, Chris approached me about re-listing with his brokerage. I was impressed with his market expertise and quick responses to my questions and concerns. I was an out-of-state property owner, so I could…"
Jufang "Shirley" Shi
Home Seller in East Windsor, NJ
"Before I spoke to Chris, I had been working with another realtor, and my property expired on the market. The property I owned was partially renovated, but in un-finished condition. I wanted to get a certain dollar amount for my property, and Chris…"
A. Kapnik
Home Seller in Princeton, NJ
"Chris handled property that I inherited from my family. Through our business interactions, I found Chris to be very professional and of high character. Selling property is always stressful but Chris' professionalism and approachable personality…"
Wilford Vaulx-Smith
Home Seller in Plainfield, NJ
"My husband and I suddenly found ourselves with a property to sell, and through sheer luck we met Chris. Chris became our agent for selling my Parent's home. He came in, listened to our story, toured the home, hired a photographer and he wrote the…"
Patti K.
Home Seller in Plainsboro, NJ
"Chris is a first-rate agent who will ensure your property sells quickly at a great price. His process is based on data and provides the best possible chance for your house to be seen by prospective buyers. Our property was previously on the market…"
PROPERTIES
FEATURED LISTINGS
Use our free search tool for a more personalized experience you simply can't get with Zillow or Realtor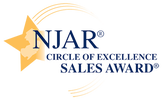 multiple NJAR Circle of Excellence
Sales Awards

member of the Mercer County
Top Producers Association

certified by the National Association of Realtors
as a Short Sale & Foreclosure Resource
Let's Get To Work
Ready To Take The Next Step?
Get Started With Us Today!
If you are ready to take the next step towards your buying or selling goals, please provide your information and we will reach out to you right away. Click the button below so we can show you our five star service.